God's Will
This audiobook - God's Will - is a new revelation from God.
ISBN 978-9979-72-365-3
You can get a printable PDF version at shop.not.is and all chapters in one MP4 file.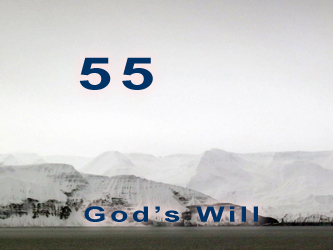 Verse 55. Dreams, and Fighting evil
Every single spiritual being who is aware of God is a warrior. A warrior of light and joy and love.
---
This is MP3 version. Click
here for MP4
version.